Why are we best to help you?
Qualified & professional experts to help you
24x7 support to resolve your queries
Top-rated Tutoring Service in International Education
Affordable pricing to go easy on your pocket
Data Structures Homework or Assignment Help
Our qualified tutors are ready to provide their expertise and assist you with all your assignments and queries. We are available 24x7! Reach us at any time to get your queries solved.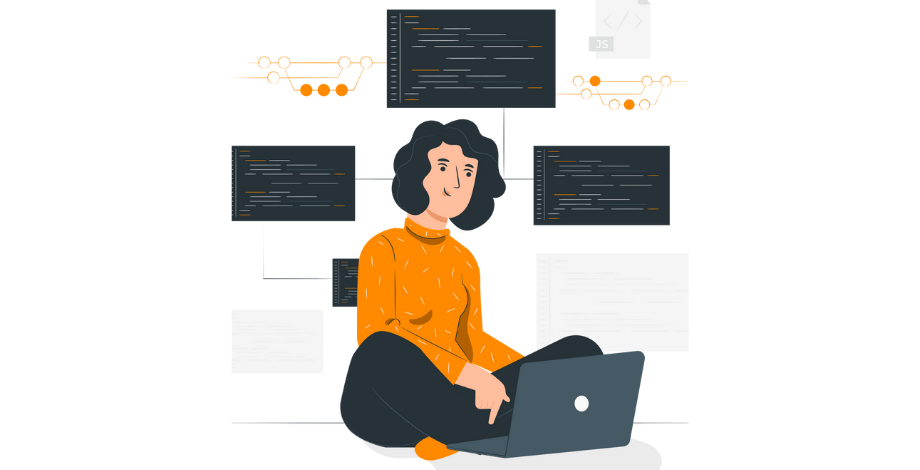 Need Data Structures Assignment Help?
Many students now look for Data Structures assignment help online. It is because DS is widely taught in schools & colleges and it is quite important for every computer science students. But it is also difficult for students to learn the subject on their own. To top that, students are always burdened with exams and assignments. So, are you on a time crunch to complete your homework and looking for Data Structures assignment help? Well then, FavTutor is your place to be. Our team holds the academic experience to assist you and offer effective solutions for your Data Structures assignment help. We come to the rescue of students struggling with their work and provide instant data structures assignment help.
About Data Structures & Algorithms
Data Structure is a method of assembling and organizing data in such a method that we can perform operations on these data in a good way. Data Structures is regarding rendering data parts in terms of some relationship, for higher organization and storage. There are many topics to cover while learning where students look for data structures tutoring to understand important concepts clear their doubts. Some of them are given below:
Greedy algorithm: An algorithmic program is intended to find an optimum solution for a given problem. In the greedy algorithmic program approach, selections are made of the given solution domain. As being greedy, the nearest solution that looks to produce an optimum solution is chosen.
Data Structures Help Online
It takes a lot of time for students to complete their Data Structures assignments because they need to do an adequate amount of research, develop codes and build strong test cases. At FavTutor, we provide instant online data structures help to our students. Our team of experts assists you in completing the assignments or homework from scratch at pocket-friendly prices. They perform extensive research, write effective codes and design eye-catching user interfaces. Moreover, with our unique customer support team, students can connect with us at any time of the day for their clarifications. Our online data structures help service is sure to help you secure better grades.

Reasons to choose FavTutor
Expert Tutors- We pride in our tutors who are experts in various subjects and provide excellent help to students for all their assignments, and help them secure better grades.
Specialize in International education- We have tutors across the world who deal with students in USA and Canada, and understand the details of international education.
Prompt delivery of assignments- With an extensive research, FavTutor aims to provide a timely delivery of your assignments. You will get adequate time to check your homework before submitting them.
Student-friendly pricing- We follow an affordable pricing structure, so that students can easily afford it with their pocket money and get value for each penny they spend.
Round the clock support- Our experts provide uninterrupted support to the students at any time of the day, and help them advance in their career.
3 Steps to Connect-
Get help in your assignment within minutes with these three easy steps: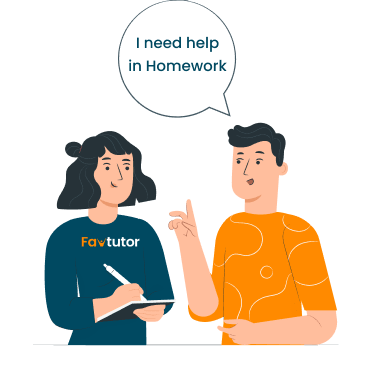 Step 1
Click on the Signup button below & register your query or assignment.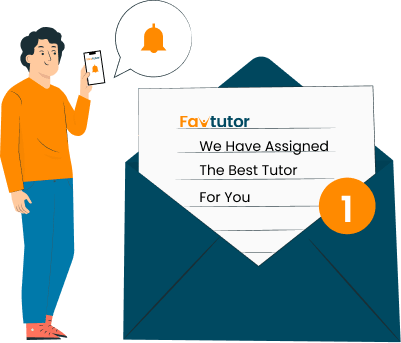 Step 2
You will be notified when we have assigned the best expert for your query.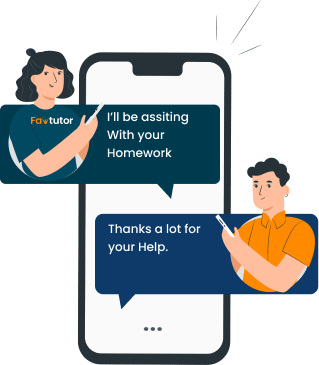 Step 3
Voila! You can start chatting with your tutor and get started with your learning.