24/7 C Programming Assignment Help (Chat Now)
Chat with experts to get instant C programming assignment help or homework help now.
Get Help Now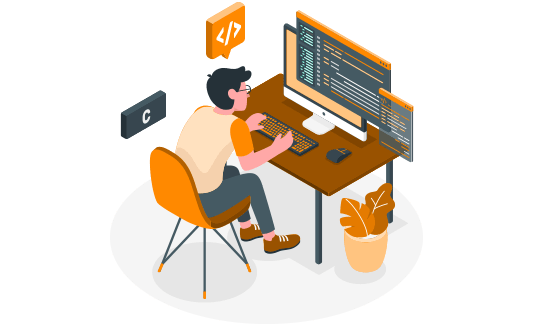 Why are we best to help you?
Qualified & professional experts to help you
24x7 support to resolve your queries
Top rated tutoring service specializing in international education
Affordable pricing to go easy on your pocket
C Homework or Assignment Help
Our qualified tutors are ready to provide their expertise and assist you with all your assignments and queries. We are available 24x7! Reach us at any time to get your queries solved.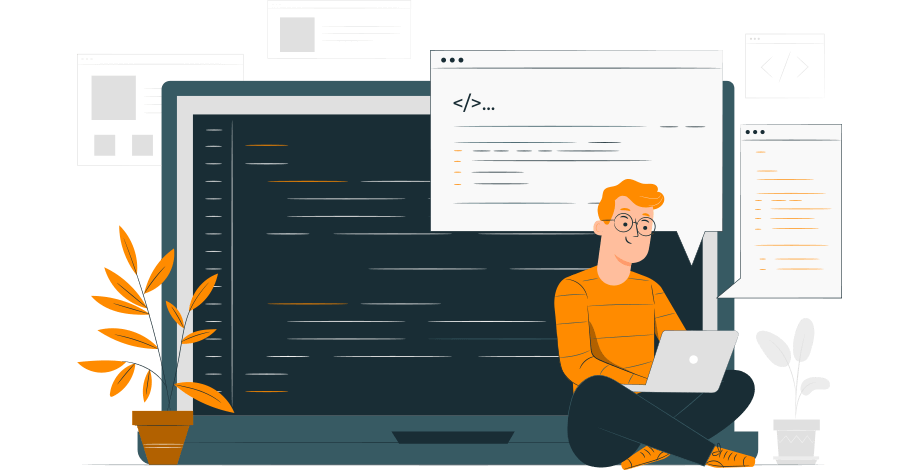 Instant C programming Assignment help
Looking for C programming assignment help online? Most college students are burdened with academic pressure, exams, and internal seminars. Some students also take up part-time jobs, and it gets difficult for them to complete their assignments within the given deadline. If you are looking for a C programming assignment help, whether it is a simple demonstration of your code or writing a templated data structure- you have come to the right place. At FavTutor, we have expert tutors in C programming who help you accomplish impeccable quality assignments well within the required deadline. Moreover, you can also connect with our tutors 24/7 through chat or email.
About C Programming
C is a general programming language that's very common, simple, and versatile to use. It's a structured programming language that's machine-independent and extensively accustomed to writing varied applications, in operation Systems like Windows, and plenty of alternative advanced programs like Oracle information, Git, Python interpreter, and more. It was initially developed by Dennis Ritchie in the year 1972. The main features of the C language embrace low-level access to memory, an easy set of keywords, and clean style, these options create C language appropriate for system programming like associate degree package or compiler development.
There are many important topics in the C programming language. Some of these are quite difficult for someone who is familiar more with C++ or Java, so C programming help becomes a necessity for them. These topics help to work with the C language and make it simple and easier to work with. Let us study some of them below:
Syntax:

The C program consists of preprocessor commands, functions, variables, statements that are to be executed, and comments if required. This program is then compiled and executed according to the output we require from the program.

Data Types:

Data sorts in c are an intensive system used for declaring variables or functions of various types. The type of a variable determines what quantity of space it occupies in storage and the way the bit pattern considers it.

Operators:

Operators are special symbols that help the compiler to perform some specific mathematical and logical operators. Some of the operators are arithmetic operator, relational operator, logical operator, bitwise operator, assignment operator, etc.

Functions:

The functions can be defined as a group of the statement in a program performs a specific task. It is the reusable code used to perform a single related task.
How we provide C programming help?
Solving a C programming assignment involves extensive study and research and is not feasible for students to write their homework without adequate knowledge and information. FavTutor provides online C programming help to students with original quality and professional competency. You can receive instant C programming homework help or assignment help right now. Our experts follow extensive research and help in completing your assignments from scratch. If completing your C assignment is a challenging task for you, our experts offer live one-on-one sessions to share the hacks of the assignment and get a knack of the subject.

Reasons to choose FavTutor
Expert Tutors- We pride in our tutors who are experts in various subjects and provide excellent help to students for all their assignments, and help them secure better grades.
Specialize in International education- We have tutors across the world who deal with students in USA and Canada, and understand the details of international education.
Prompt delivery of assignments- With an extensive research, FavTutor aims to provide a timely delivery of your assignments. You will get adequate time to check your homework before submitting them.
Student-friendly pricing- We follow an affordable pricing structure, so that students can easily afford it with their pocket money and get value for each penny they spend.
Round the clock support- Our experts provide uninterrupted support to the students at any time of the day, and help them advance in their career.
3 Steps to Connect-
Get help in your assignment within minutes with these three easy steps: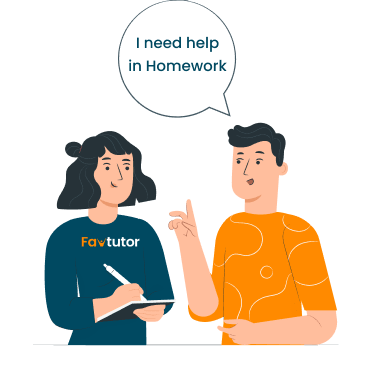 Step 1
Click on the Signup button below & register your query or assignment.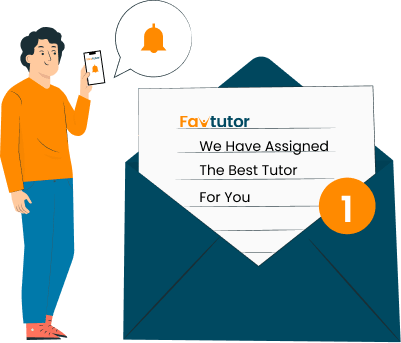 Step 2
You will be notified when we have assigned the best expert for your query.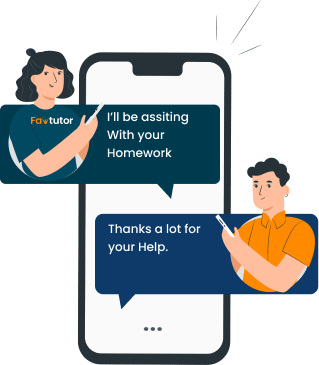 Step 3
Voila! You can start chatting with your tutor and get started with your learning.