Experienced Python Tutors & Live Python Coding Help
24x7 Support & Instant Solutions to Programming Problems
Top-Rated 1:1 Python Tutoring sessions in USA
Affordable Pricing, Quick Delivery & Fast Service
Python Assignment Help & Homework Help
With our team of experts and qualified Python tutors, we provide you with high-quality lessons, courses,python assignment help, or help with programming homework. Reach us now and get your query and assignment solutions by experts.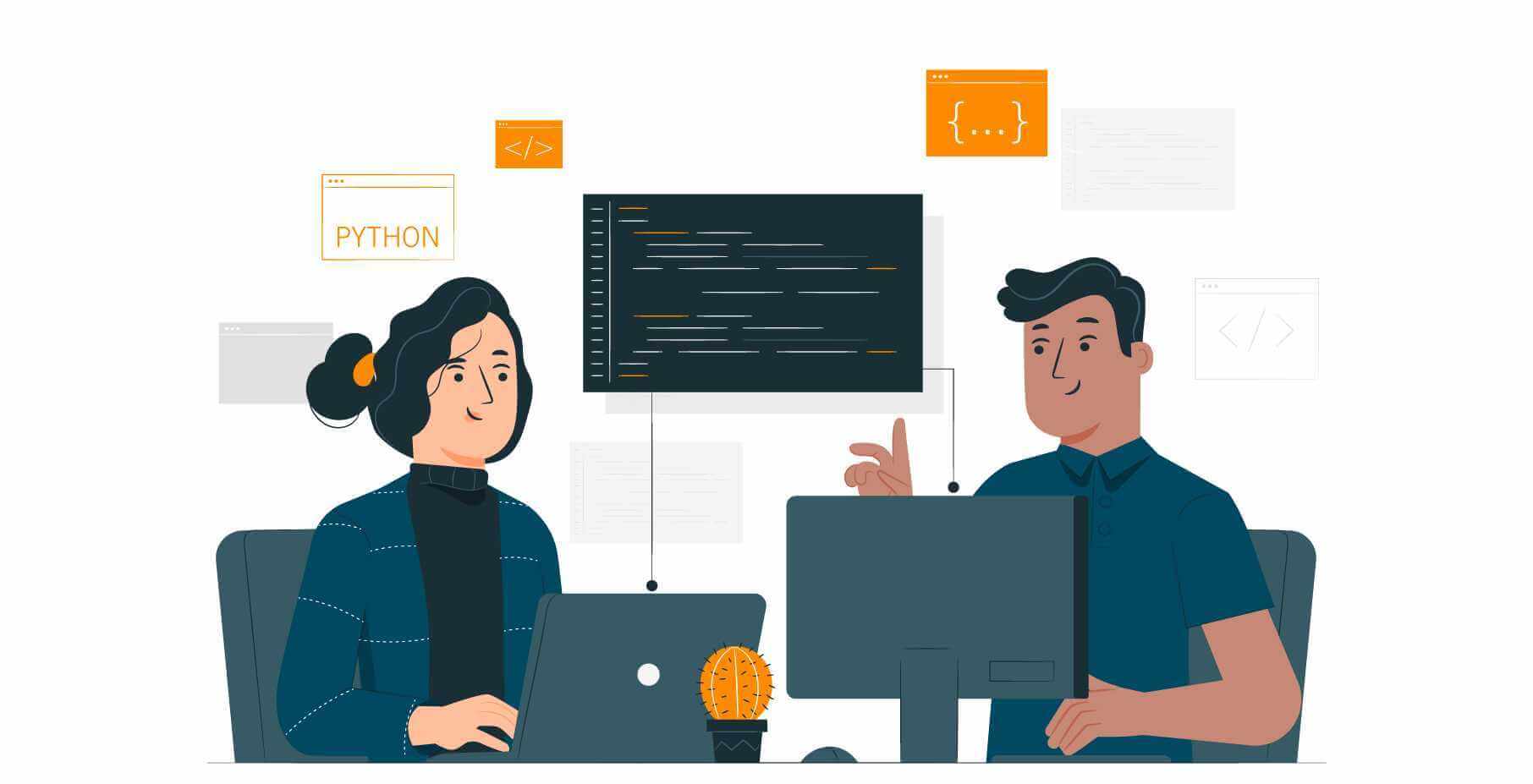 About Python Programming
Python is a powerful, high-level, multi-purpose programming language created by Guido van Rossum and first released in 1991. Python is an interpreted programming language. Compared to most programming languages, Python has a relatively easier syntax to learn, making it a popular choice among beginner programmers. One of the most popular features of Python is its design philosophy that emphasizes code readability.
Python is a general-purpose programming language and has a very wide range of applications from software and web development to numerical and scientific computing. In the year 2020, Python is the most popular programming language.
What python problems can you help with?
We can help you with fundamental python programming problems as well as with Data Structures, Object-Oriented Programming, Web Development, Frameworks, Machine learning, Artificial Intelligence, or any other advanced topic.
Some important topics under the Python programming language are:
Python Fundamentals (Keywords and Identifiers, Variables, Datatypes, I/O, Operators)
Flow Control (Conditional Statements – if, else, Loops – for, while)
Functions (Definitions, Arguments, Recursion, Anonymous Functions, Modules, and Packages)
Data Structures (Numbers, List, Tuple, String, Set, Dictionary)
Object Oriented Programming (Class, Inheritance, Operator Overloading)
Advanced Topics (Iterator, Generator, Closure, Decorators, Property, Regex)
Some of the domains where the Python programming language has its applications are:
Web Development (Using Django/Flask)
Machine Learning and Artificial Intelligence
Data Science and Data Visualization
Web Scraping and Automation
Embedded Applications
Can you help with my python homework or assignment?
Yes, we do provide Python assignment help to our students. We also provide python coding help for homework and programming problems. As students, you are always burdened with your academic work, and getting some help will decrease your pile of work. With our expert Python tutors, we ensure that our students get a complete picture of the subject and advance in their academics. Our tutors provide the best python homework help of any length with extensive research and deliver your assignment on the promised date, so that you also have some time to check it before submitting.
Do you provide 1:1 tutoring sessions for python programming?
Yes, our Python online tutors extends a helping hand to the students with complete lessons and tutoring sessions. We also provide live python on-demand tutoring from start to finish. Our Python tutoring sessions will prepare and train the students for their academic courses and exams. With our live sessions and 1:1 live python help, professional tutors and 24*7 support, students will be able to simplify their learning; understand their lessons better, clear their doubts easily; and secure better grades in exams..

Reasons why Students choose us
Qualified Tutors- All our Python online tutors are experts and professionally qualified to provide holistic learning to our students, and help them advance in their career.
Specialized in USA education- Our tutors deal with students in USA and understand the details of their curriculum, and provide the best tutoring help to simplify the Python lessons.
Timely delivery- With our extensive Python help and student-friendly sessions, we aim to deliver all your courses and assignments on the promised date.
Affordable pricing- Our course price structure is defined keeping an affordable pricing in mind, so that the students can save on their money and get best python programming homework help.
24x7 support- Our tutors provide all-round support to the students so that they do not have to struggle at any time of the day.
Instant Help within three steps:-
Start your online Python tutoring within minutes with these three easy steps:
Press the sign up button below and register your email id.
Choose from a list of your tutors and subjects.
Voila! You can start your tutoring anytime now.