Top Online Python Tutors (for 1:1 Python Tutoring)
Looking for a Python tutor? We've got you covered. Our top-rated and qualified Python programming tutors are available 24/7 for live 1:1 tutoring.
Connect with Python Tutor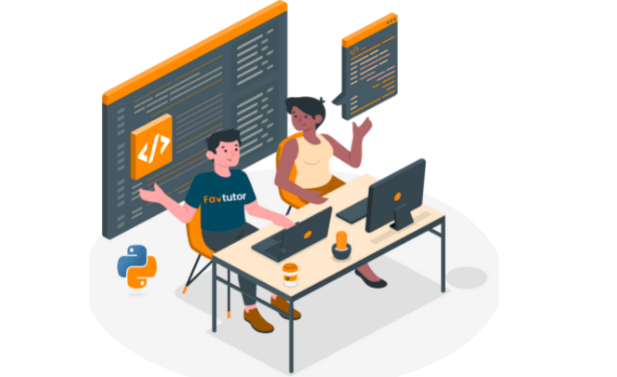 Reasons To Choose FavTutor
Put an end to your struggles and improve your learning experience with personal tutoring sessions from our qualified experts.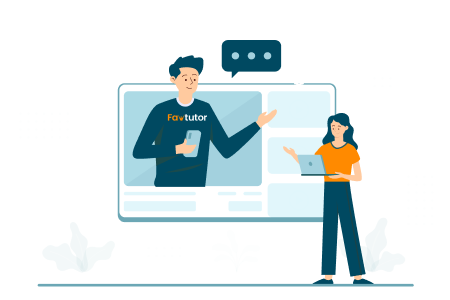 1:1 python tutoring sessions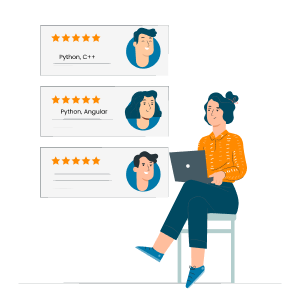 Best and qualified python tutors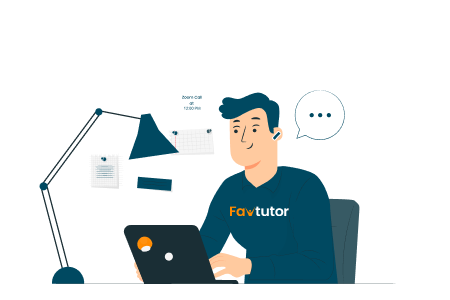 24/7 Expert tutor support
Top Online Python Tutor
For personal lessons and 1:1 live python tutoring, connect with our top online python tutor by clicking the chat box in the right-hand corner. It goes without saying that Python is one of the critical subjects for web development and machine learning. But, it can sometimes get difficult for them to understand the subject on their own. That's the reason they look for online python tutors. With our qualified python tutors, students can learn the intricacies of the subject with 1:1 live python tutoring. With easy accessibility and 24/7 availability, students can easily get their doubts clarified. We help you learn the concepts and carve a solid foundation for your career. Our tutors boast extensive knowledge, thereby clarifying your doubts and improving your knowledge.
Key Python Programming Topics
There are many topics to study while learning python programming. Most of the students need python tutoring in the following topics:
Data Types: Python programming language comes with a large set of data structures which contains a different type of variables. Some of them are number, string, list, tuple, set, dictionary, Boolean, etc.
Variables Types: Variables are nothing but reserved memory locations to store data. This means when you create a variable you are reserving some space in memory of your system.
Typecasting: Typecasting is used to convert one data type into another data type. Different functions can be used to convert strings into integer, float, or numeric values into string types.
Functions: A function is a group of statements in a program that can perform a specific task. It is the reusable code used to perform a single related task.
Recursion: The recursion function is the function that calls itself. Now when the function keeps calling itself the function turns into an infinite loop.
Exception Handling: Exception Handling provides a way to transfer the flow of control of the program from one point to another to get the desired output.
Modules: Modules allow us to logically organize python programming. Grouping the related code into one module helps to work with it easily and effectively.
Benefits of Python Programming
It is always a question for any beginner "Why choose python programming?". Well, here are some of the benefits python programming offers:
Free and Open Source: Python is an open-source language that makes it distributed and free to use. Hence, you can download the python compiler from its official website depending on the OS you use, and there you go, start compiling your code.
Interpreted Language: Most important advantage of python programming is its interpreted language. This means that the python compiler executed the code line by line and stops the compilation when the error is encountered.
Easy to Read and Write: Python is a high-level programing language with easy-to-understand syntax. As python is easy to pick up and learn, very less time is needed to code and perform the task compared to other major languages like C/C++.
Vast Library Support: Python supports a large collection of libraries and modules which can help you finish your task very efficiently. Hence, you don't need any external library dependency as python consists of 200,000 packages.
Portability: Many programming languages, such as C/C++, need you to rewrite your code in order to run the application on other platforms. Python is not the same as that. You simply need to write it once and then run it wherever.
Dynamic in Nature: Python does not know the type of variable until the code is executed. During execution, it allocates the data type automatically. The programmer is not required to declare variables or their data types.
Increase Productivity: Because Python is so simple, developers can concentrate on fixing the problem. They don't have to spend a lot of time learning the syntax or behavior of the programming language. You write less code and accomplish more.
What difficulties does a student encounter while learning python?
Below are some of the challenges faced by students while learning python programming:
Learning syntax: Even though python possesses simple and easy-to-learn syntax, there are many beginners who struggle to get used to it. With our expert python tutors, you can easily understand the syntax and also practice the hands-on programs to make your coding effective.
Setting up the environment: When starting with any programming language, it is hard to set up the coding environment and get started with coding. Favtutor python experts will help you not only set up the environment but also explain the how to work with it.
Develop logic: It is no use of learning python programming if you don't know the logic to make your code work. Also, to develop logic you require a high level of practice and problem-solving capabilities. But worry not. We have your back.
Debug the errors: It is often noticed that students get stuck when encountering errors while coding. They get confused between understanding their errors and solving them. Our python tutors always try their best to make students explain the process of debugging the errors and get the correct outputs.
Get 1:1 Python Tutoring
FavTutor provides the best-in-class python tutoring to students across the globe. With our qualified team of programmers, students can get their queries solved instantly as well as programming solutions. You can select the topics for classes customized for you. Whether you need python tutoring before exam or want to learn python from scratch, our 1:1 python tutoring are better than any online courses. With extensive and tireless efforts from our python tutors, students get the right understanding of concepts. Also, our affordable pricing structure makes it easy for the students to take up our sessions. With our round-the-clock support, you can be rest assured of the quality of learning.
Why are we best to help you?
If you are looking for a online python tutor, FavTutor is your best choice. Our 1:1 live tutoring sessions are aimed at helping the students to achieve their academic goals.
Expert Tutors: We pride in our tutors who are experts in various subjects and provide excellent help to students for all their queries, and help them secure better grades.
Specialize in International education: We have tutors across the world who deal with students in USA and Canada, and understand the details of international education.
Student-friendly pricing: We follow an affordable pricing structure, so that students can easily afford it with their pocket money and get value for each penny they spend.
Round the clock support: Our python tutors provide uninterrupted support to the students at any time of the day, and help them advance in their career.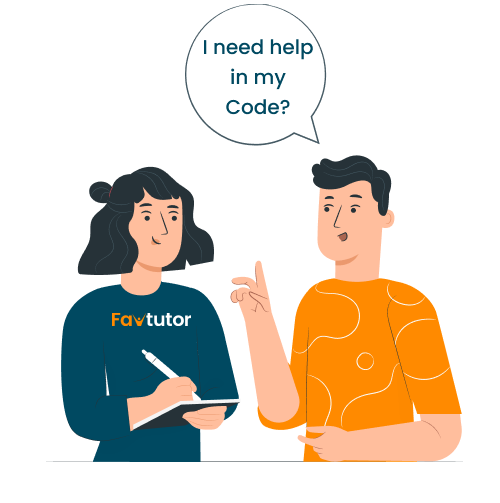 1) Share your problem
Raise a request and share the details of your concerned subject. You can either sign up and share your problem or simply write to us in the chat widget below.
2) We assign the best tutor
Unlike other tutoring services, we personally assign the best tutor to you after careful consideration of your requirements.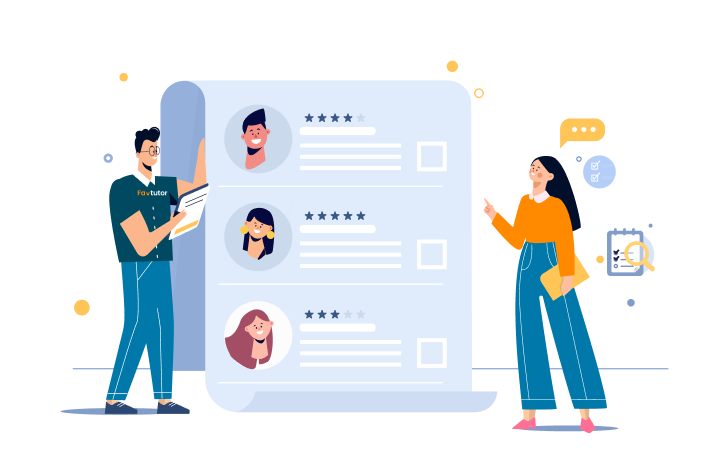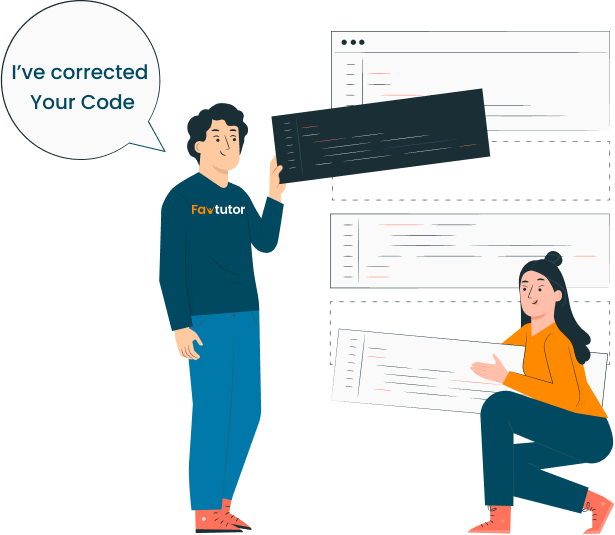 3) Live and 1:1 sessions
With live sessions and 24/7 availability, you can connect with our tutors at any time of the day, and receive instant help.