Why are we best to help you?
Qualified & Experienced Data Science Tutors
Get Expert Help Anytime! with 24x7 Customer Support
Top-rated Tutoring Service in International Education
Affordable pricing to help you save money
Data Science Homework, Project & Assignment Help
With our team of experts and qualified data science tutors, we do extensive research to provide you with high-quality data science assignment help and data science homework help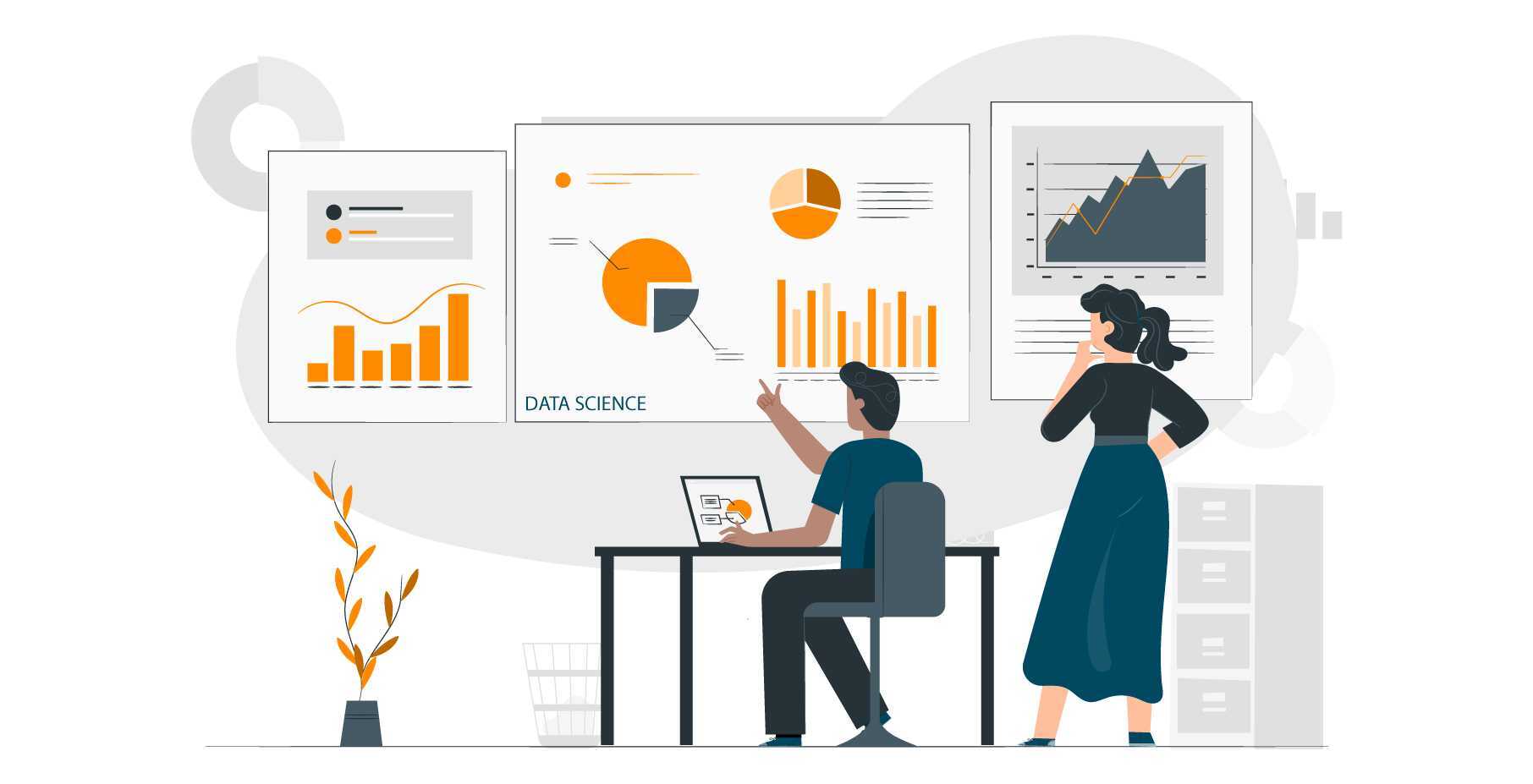 Looking for Top Online Data Science Tutors?
Data science is a melody of various fields of STEM such as statistics, mathematics, and computer science. The field of data science is still expanding, it is one of the fastest-growing sectors of the future. Skilled data science engineers are scarce and in demand.
Fav Tutors have high expertise in the field to guide you through this still-expanding branch of science. Our data science tutors can help you understand complex concepts in a way that is best suited to your capabilities and needs. Having a tutor also helps you stay on track and complete the course on time. You can learn from any part of the world through online live sessions at Favtutor.
What is Data Science?
Data Science is a relatively new, interdisciplinary field that revolves around data. The data science process generally involves gathering data, processing data, understanding data, making inferences from data using algorithmic models, and finally communicating the findings.
With over 50 billion devices connected to the Internet, it is estimated that every person generates around 1.7 MB of data every second! By 2025, around 5.2 zettabytes of such data could be analyzed using data science. This makes it evident that data science will continue to be a sought-after skill in the years to come.

According to recent data, the average salary for a data scientist in the United States is $1,21,169.

Data science at its core is an analysis of data to make conclusions.
Let us take a small example of a grocery mart data set :
We see the list of purchases -
Customer 1: Milk, bread, and butter
Customer 2: milk, bread, and vegetables
Customer 3: milk, chocolates, and bread
By simply observing the data we can say that if milk is purchased there is a high chance bread is also purchased.
This type of analysis of data is called Data science.
In the real-world scenario, data is very large and we use various concepts of statistics, mathematics, and computer science algorithms such as machine learning algorithms - linear regression & decision trees are used to find trends and patterns in the data.
Importance of Data Science in the 21st Century
Data science is one the fastest growing industries in the 21st century, Analysis of data is becoming more and more significant as the world is getting more and more digitized. Data is essential in almost every industry from technology to criminology, Data science can give insights on sales, future expansion, likes and dislikes of a consumer, and more. The digitalization of society also leads to a great influx of data which has created a demand for data science experts and engineers.
What Data Science problems do you need help with?
Data science has many topics that come under its domain, we have 3 subtopics - programming languages, software for data management and visualization, and machine learning algorithms. The programming languages -
These languages help us optimize the data to reduce noise, remove outliers, and more. Some languages that are used in data science are Python, R programming, Matlab, etc.
Software for data management & data visualization
There is various software for data management, some popular ones are MySQL, NoSQL, and Hadoop for big data.
There is specialized software that is used for data visualization such as tableau and matplotlib. Managing and visualization of data is a core concept of data science.
Machine learning algorithms
Machine learning algorithms are necessary to make associations/recognize patterns in the data i.e the algorithms help us analyze the data to make conclusions. Some common algorithms used in data science are linear regression, KNN, SVM, random forest, etc.
Do you provide homework and assignment help?
Yes, we do provide Data Science assignment help. We have expert data science tutors who can provide you with personal assistance with your homework/assignments either via chat or online session. They can help you overcome the challenges of any question by helping you understand the concept behind the problem and how the solution is applied.
Can you help me prepare for my data science exams?
Yes, we can help you ace your upcoming Data science exams, We provide on-demand training with customized courses to provide students with the most suitable course flow to cover the concepts within the given time frame. With our live sessions, professional tutors, and 24*7 support, students will be able to simplify their learning and still complete all the concepts with ease.
Live Data Science Tutoring with Expert Mentors
Favtutor provides more than just regular data science courses you can find on the internet, we provide live data science tutoring conducted by expert mentors from the field of data science. The live session is a 1:1 session with the experts who help you understand the concepts and make them custom to your requirements. If you are starting from scratch or have some knowledge in the domain, our tutors will guide you to become an expert data science engineer.
Frequently Asked Questions (FAQs)
1) Who is a Data Science Tutor?
A Data Science tutor is an experienced industry specialist in the field of data science who can guide you to make your own career in this field. Favtutor provides 1:1 live sessions with such expert tutors who help you understand data science concepts and become an expert data science engineer.
2) How to get Data Science Assignment Help?
You can get help for assignments from our expert data science tutors who can help you not just solve the problem statement but also understand the concepts applied behind every question.
3)What are the Important topics in Data Science?
Some core topics in data science are data preprocessing, data visualization, machine learning and deep learning

Reasons to choose FavTutor
Expert Tutors- We pride in our tutors who are experts in various subjects and provide excellent help to students for all their assignments, and help them secure better grades.
Specialize in International education- We have tutors across the world who deal with students in USA and Canada, and understand the details of international education.
Prompt delivery of assignments- With an extensive research, FavTutor aims to provide a timely delivery of your assignments. You will get adequate time to check your homework before submitting them.
Student-friendly pricing- We follow an affordable pricing structure, so that students can easily afford it with their pocket money and get value for each penny they spend.
Round the clock support- Our experts provide uninterrupted support to the students at any time of the day, and help them advance in their career.
3 Steps to Connect-
Get help in your assignment within minutes with these three easy steps: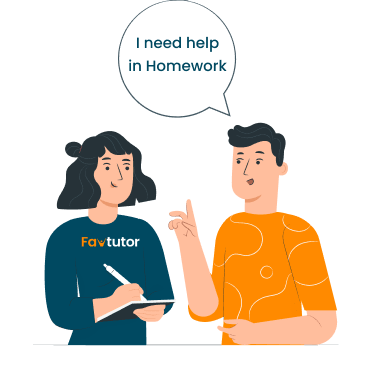 Step 1
Click on the Signup button below & register your query or assignment.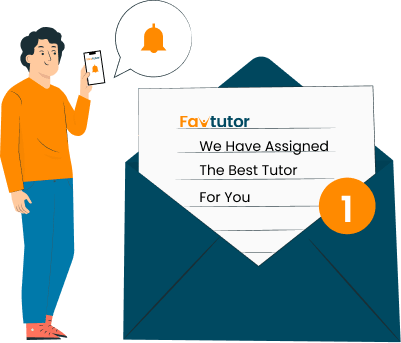 Step 2
You will be notified when we have assigned the best expert for your query.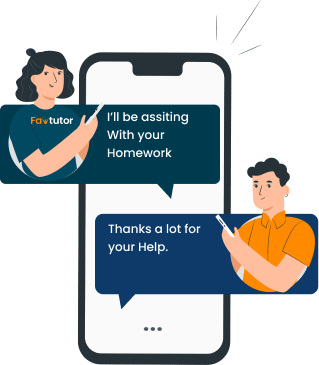 Step 3
Voila! You can start chatting with your tutor and get started with your learning.