Top R Tutors Online (Get Live R Studio Tutoring)
Connect with qualified R programming and R studio tutors for live classes at affordable prices.
Connect with R Tutor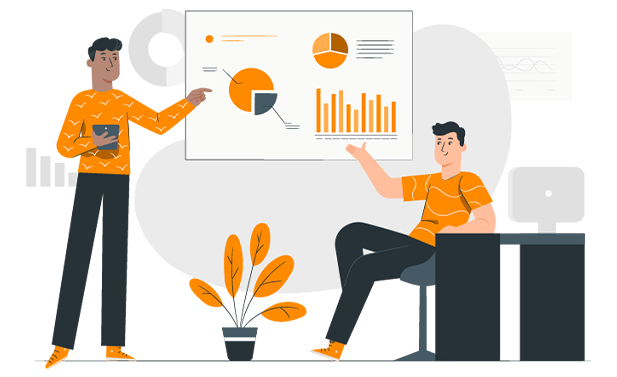 Reasons To Choose FavTutor
Put an end to your struggles and improve your learning experience with personal tutoring sessions from our qualified experts.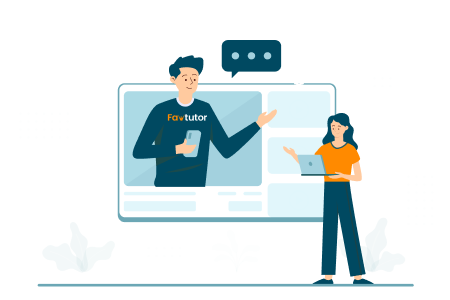 1:1 R Studio Tutoring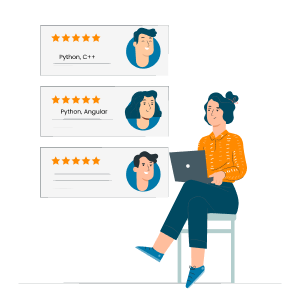 Best and qualified R tutors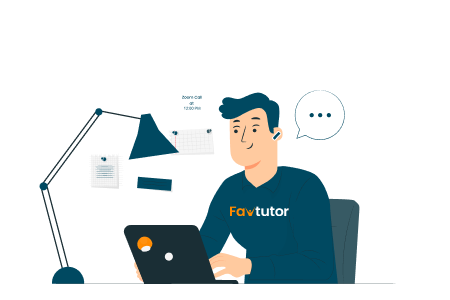 24/7 Expert tutor support
Top R Programming Tutor
Are you looking for an R programming tutor? R is massively used in software development and has gained huge popularity over the years. It is because of this that more and more students are trying to understand the subject. However, with multiple subjects to focus on, it might become difficult for students to understand the subject. That's where FavTutor comes in at your resort, we will connect you with an R programming tutor online. Whether you are a beginner or mid-level student, you can receive 1:1 live tutoring from expert R tutor with us. We provide personalized 1:1 learning session to understand the subject from scratch and prepare you for a fruitful career ahead.
What is R?
To aid data analysis and statistical computation, R was created. You might already be well versed in concepts and syntax of programming as a CS student. To execute data processing, visualization, and modeling tasks in R, you can use various built-in functions and packages.
R is a free and open-source programming language, which signifies that anybody may share and modify it. It also has a big developer community that contributes to its development and maintenance, resulting in a tool that is always changing and improving. R is compatible with a wide range of operating systems, including Windows, macOS, and Linux.
R has gained popularity in the data science community and is suitable for tasks like data exploration, data cleaning, and statistical analysis. Learning R is an excellent approach to expanding your skill set and boosting your resume.
Why is learning R so hard?
R can be difficult to learn and use for some individuals since it has a high learning curve and demands a solid grasp of programming ideas and statistical methodologies. Here are some of the reasons why R might be difficult:
Syntax: The syntax of R programming could be a bit confusing to those that are just starting out in it. For example, function calls require parentheses and code lines need to end with a semicolon. The syntax relies on functional programming concepts and is difficult to get used to.
Data types: R comes with its own set of complex data types that need deeper understanding. These data types offer a lot of flexibility but it's difficult to use them. For example, data frames are powerful tools that can replicate relational database but have a very complex syntax
Packages: R has a large number of packages that extend its capability. While this is a strength, it can also be confusing for beginners who are unsure of which packages to use or how to install and load them.
Error messages: It can be confusing and difficult to decipher. Learning how to read error messages and comprehend what went wrong in your code can take some experience.
Statistical principles: Since R is primarily used for statistical analysis, a solid understanding of statistical concepts is required. Understanding linear regression and hypothesis testing, for example, is essential for many data analysis activities.
Is it still important in 2023?
Rstudio will continue to be a significant language in 2023, based on present trends in data analysis and machine learning. Here are some reasons for this:
Growing Demand for Data Analysis: As data is increasing, there is a rising need for experts who can interpret, visualize, and make sense of it. In both business and academics, R is one of the most extensively used languages for data analysis.
Machine learning: R provides a large selection of libraries and packages for machine learning.
Support from the Community: R has a vast and vibrant community of users and developers who work on updating the language regularly. As a result, R is kept modern with the latest methods/tools for data analysis and machine learning.
Which topics do students find difficult to learn?
You might initially find some R programming topics difficult as a beginner. Here is a handful that is frequently mentioned as challenging:
Functions: it is handled as first-class objects in the functional programming language R, which allows them to be supplied as arguments to other functions. If you're used to object-oriented programming, you might need some time to adjust.
R is made to work with vectors and matrices, which can be a more effective way to perform calculations on sizable datasets. However, as opposed to the conventional for-loops and if-statements, this needs a different way of thinking about programming.
Data manipulation is possible with various functions and libraries in R. The syntax and methodology may differ from what you're used to from other programming languages.
Formula notation: when describing models and statistical tests in R, formula notation is employed. If you're not used to thinking in terms of formulas, this may be confusing.
These topics can be tough to grasp, but they also contribute to R's strength as a tool for statistical computing and data analysis. You can become an expert in these topics and utilize all that R has to offer with time and effort.
How much time will it take to learn it?
The 3 factors which need to be considered to determine how much time one takes to learn R programming are your prior programming experience, your willingness to put in the effort, and your learning experience. It could take several weeks to become fluent in R if you are a beginner at programming. However, learning R is easier for anyone with prior programming knowledge.
How to connect with R Programming Tutors?
In this tech-savvy generation, it is essential to learn R programming. At FavTutor, we connect you with an R Studio expert to help you understand the technical aspects of the subject. They are available 24/7 to teach you and solve your queries from basics to advance. With 1:1 mentorship and learning sessions from our online R tutor, students receive personal attention to their subject, with hands-on exercise and practical implementation. Our online R tutors focus on holistic, well-rounded learning and keep up with the university requirements.
Get assistance from R Studio Tutor
At FavTutor you are not just learning from the books, our R programming tutors go beyond just learning topics and teach you to conceptualize the subject and delve deeper with hands-on learning. Our R studio tutors will assist in solving your basic questions like sampling from probability distribution functions to advance queries like hypothesis testing in medical research. Master R programming with our expert tutors and build your portfolio as a skilled computer science engineer.
Reasons to choose FavTutor
Expert Tutors: We pride in our tutors who are experts in various subjects and provide excellent help to students for all their assignments, and help them secure better grades.
Specialize in International education: We have tutors across the world who deal with students in USA and Canada, and understand the details of international education.
Student-friendly pricing: We follow an affordable pricing structure, so that students can easily afford it with their pocket money and get value for each penny they spend.
Round the clock support: Our experts provide uninterrupted support to the students at any time of the day, and help them advance in their career.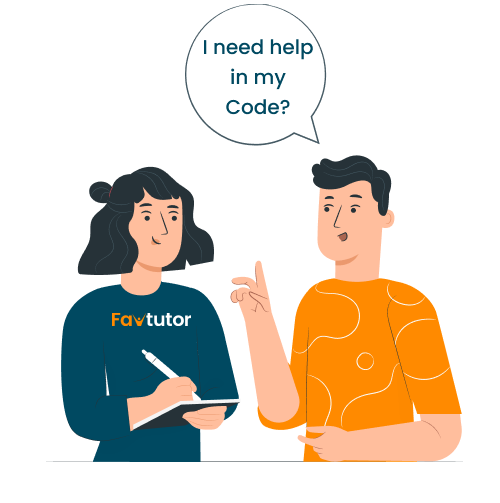 1) Share your problem
Raise a request and share the details of your concerned subject. You can either sign up and share your problem or simply write to us in the chat widget below.
2) We assign the best tutor
Unlike other tutoring services, we personally assign the best tutor to you after careful consideration of your requirements.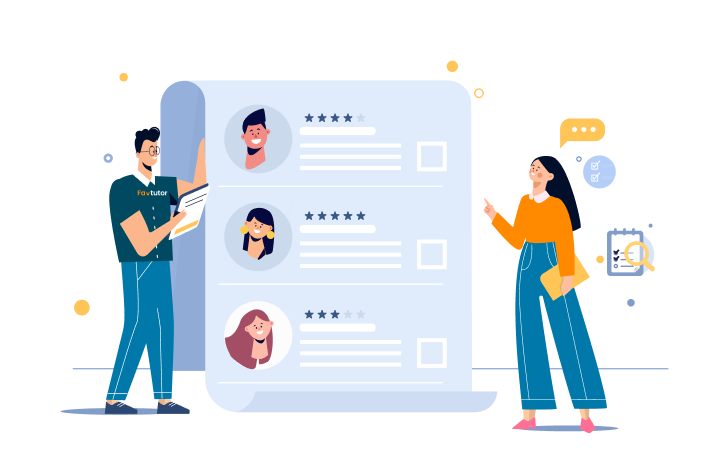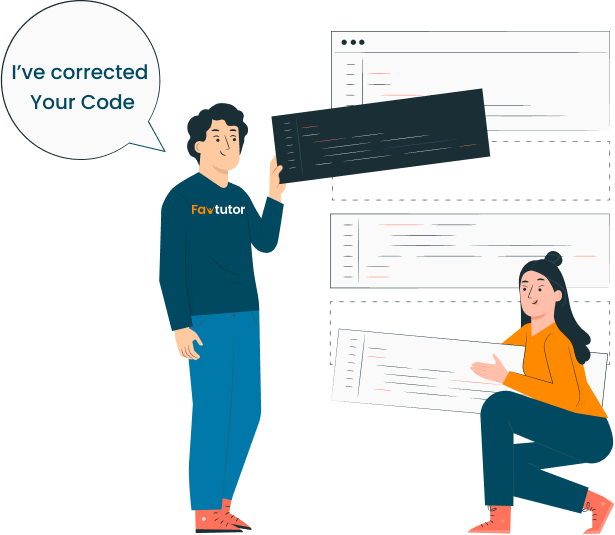 3) Live and 1:1 sessions
With live sessions and 24/7 availability, you can connect with our tutors at any time of the day, and receive instant help.