Instant HTML Homework Help Online
Get the best HTML homework help or assignment help online from experts.
Get Help Now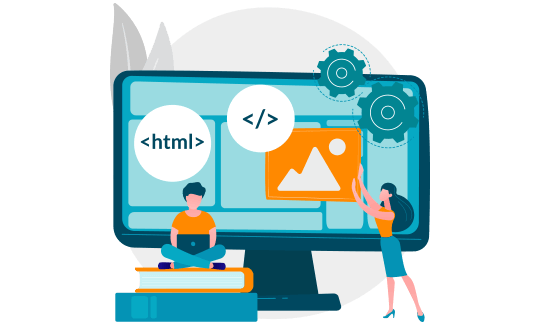 Why are we best to help you?
Qualified & professional experts to help you
24x7 support to resolve your queries
Top rated tutoring service specializing in international education
Affordable pricing to go easy on your pocket
HTML Homework or Assignment Help
Our qualified tutors are ready to provide their expertise and assist you with all your assignments and queries. We are available 24x7! Reach us at any time to get your queries solved.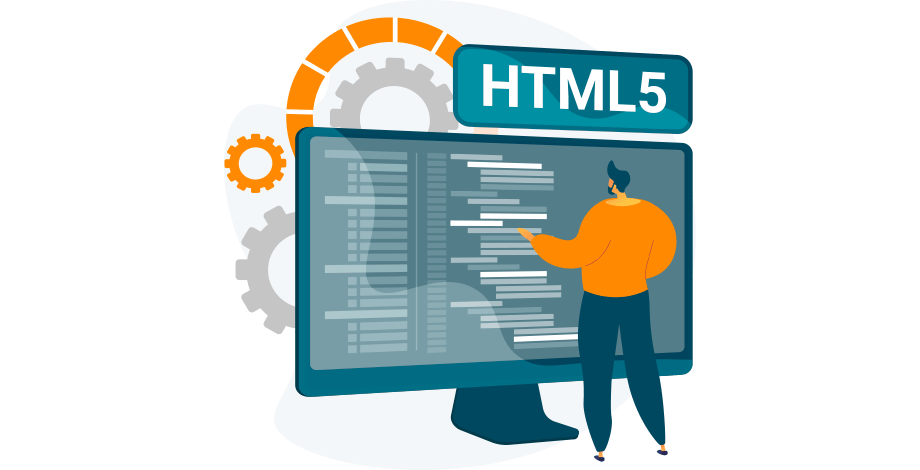 Need HTML homework Help?
Are you looking for HTML assignment help or homework help? HTML can be a difficult subject to learn on your own. To top the learning, do you also have a lot of assignments to complete? Are you on a time crunch, and the submission deadline is approaching fast? Well, you are not alone. Most students are stuck in writing HTML homework due to lack of time, coding skills, and conceptual knowledge. That's where FavTutor comes to your rescue to offer effective HTML homework help. With a team of professional programmers who have many years of experience, you can get help in completing your HTML assignments. They are well-versed with the university guidelines and prepare top-notch HTML homework help online.
About HTML
HTML stands for a hypertext markup language. It is used to create web pages. HTL helps to define the structure of web pages. It helps in attaching images, videos, audios, etc. to the web pages. This language is employed to annotate (make notes for the computer) text so a machine will realize it and manipulate text consequently. Most markup languages (e.g. HTML) are human-readable. The language uses tags to outline what manipulation should be done on the text.
There are many key topics in HTML. Let us study some of them below:
!DOCTYPE...:

This tag helps to define the document type and HTML version

html

This tag encloses complete HTML document

head

This tag represents the document header keeping the other HTML tags

title

This tag helps to set the document title inside head tag

body

This tag keeps document body which keeps other HTML tags like headings, etc

h1

This tag represents the heading

tag
p

This tag represents the paragraph

table

This tag is used to create the table on the web page. Along with

is used to create table row and
is used to create table columns.

Instant HTML help online

Over the last couple of years, FavTutor has emerged as a strong platform in providing HTML help online. We have helped students across the USA and Canada and offered complete assistance with their assignments. Our experts and support team is available 24/7 for instant online HTML help to remove the barriers of time and location and clarify all your doubts easily. We never miss the submission deadline and give you ample to go through the assignment before submitting and make a few revisions. Moreover, you do not need to put a lot of strain on your pocket because our prices are very economical, which you can easily afford. Get the best HTML homework help from our experts.

Reasons to choose FavTutor

Expert Tutors- We pride in our tutors who are experts in various subjects and provide excellent help to students for all their assignments, and help them secure better grades.
Specialize in International education- We have tutors across the world who deal with students in USA and Canada, and understand the details of international education.
Prompt delivery of assignments- With an extensive research, FavTutor aims to provide a timely delivery of your assignments. You will get adequate time to check your homework before submitting them.
Student-friendly pricing- We follow an affordable pricing structure, so that students can easily afford it with their pocket money and get value for each penny they spend.
Round the clock support- Our experts provide uninterrupted support to the students at any time of the day, and help them advance in their career.

3 Steps to Connect-

Get help in your assignment within minutes with these three easy steps:

Step 1

Click on the Signup button below & register your query or assignment.

Step 2

You will be notified when we have assigned the best expert for your query.

Step 3

Voila! You can start chatting with your tutor and get started with your learning.