You would like to know us
FavTutor is an trusted online tutoring service to connect students to independent tutors and provide guidance on Computer Science subjects like Java, Python, C, C++, SQL, Data Science, Machine Learning, Statistics, and many others. Web technology has changed the way the world functions and we are using it to build the education that the world needs. Breaking the barriers of time and location, FavTutor intends to move away from the mainstream classroom learning and creating an interactive educational experience. Our desire is to deliver the best, both in terms of quality and pricing. We envision a world where students across the world have 24x7 access to knowledge and learning at affordable rates. Our team of professional tutors and developers extend individual attention and all forms of tutoring assistance.
Accessible- Anytime and Anywhere

Certified Tutors and Credibility of Work

Instant Help and Affordable Pricing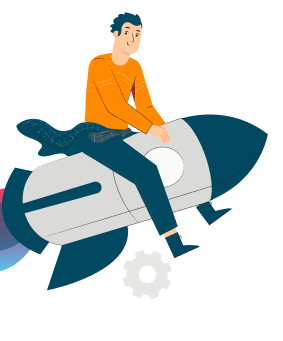 FavTutor was started with the vision of building a better and convenient learning system for students, even in the remotest part of the world. Our first priority is to help every student in their education with credible tutors and economical prices. We accomplish this by engaging with the students and providing best-customized solutions to them.
Our mission is not just restricted to providing educational assistance, but also to become the largest knowledge-generating platform among students. Using the latest web technology, we strive to build an education system where no student faces a dearth of tutors due to location or time barriers.
SIGN UP NOW
Why should you choose us?
We are always investing our efforts in improving the academic world, and you can find all the reasons to choose us.

Experienced Team
We are able to deliver quality guidance because of our team of qualified and experienced tutors. It is this professionalism that brings students to our platform.

Reasonable Price
We are a student-centric platform priced according to the affordability of students. No subscriptions, just affordable payments only when you need it. Pricing starts at $35/hour.

24/7 Live Help
Even if you are stuck with a problem at midnight, we have got your back even then. Be sure to receive 24x7 and instant help always.